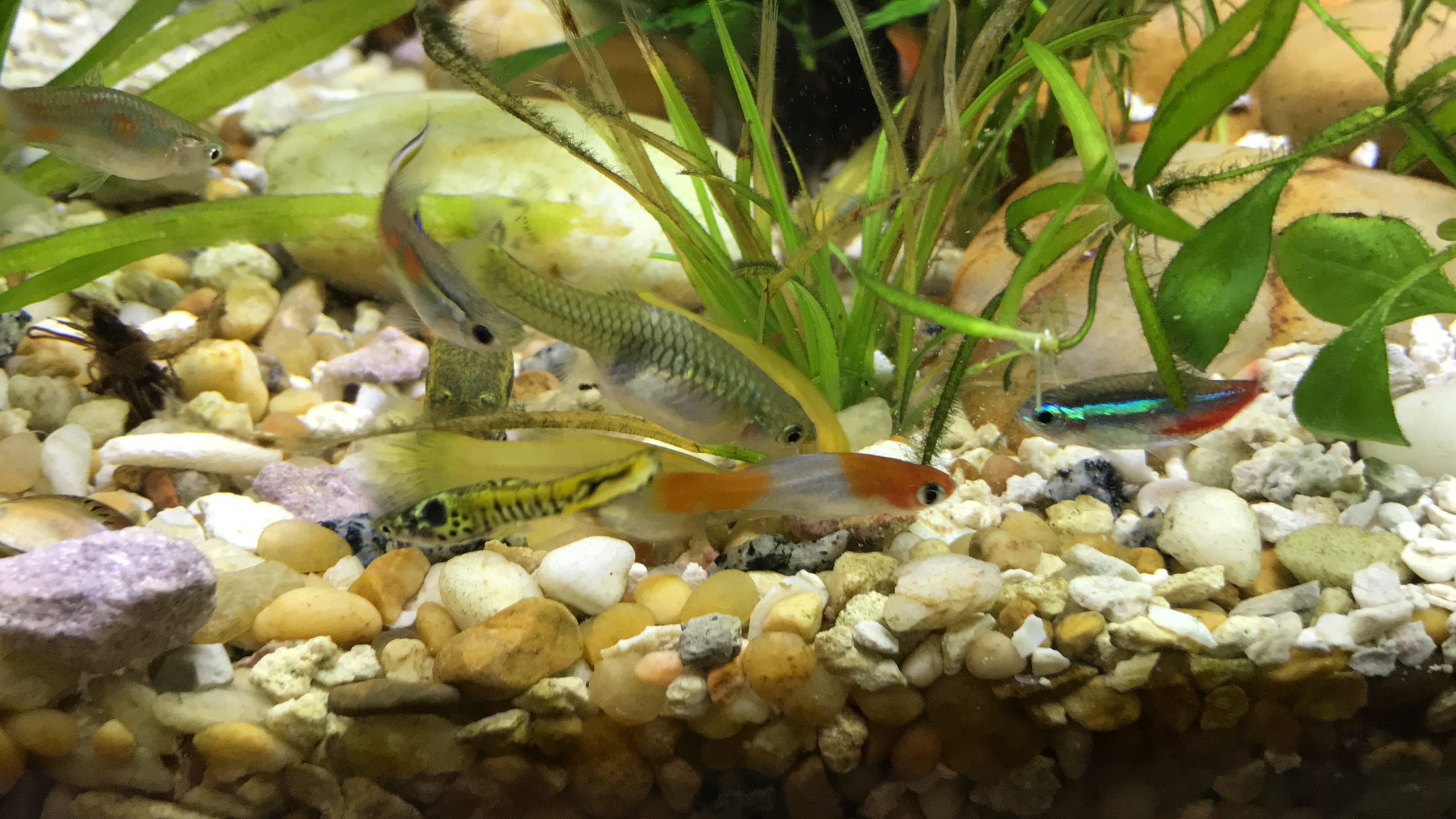 Feeding Fish a Variety of Different Foods
I don't want to eat the same thing every meal, every day. I know I like to have a variety of different foods and I believe my fish do as well.
So, because of that, I don't give them the same thing every time I feed them.
Recently, I purchased a couple of different types of food that I've been wanting to try and in this video I test them out on the fish to see if they like them or not.
The first one is New Life Spectrum Optimum Flakes. It's natural color enhancing flakes plus garlic, which is supposed to be a flavor enhancer for fish. It's main ingredient is whole Antarctic Krill and It's supposed to be a really good food.
New Life Spectrum Optimum Flakes.
The second fish food I talk about is the Fluval Color Max formula Daily Nutrition. It's also a color enhancing food, with it's main ingredient being Norwegian Krill.
Fluval Color Max formula Daily Nutrition
The way to tell what's in the food is the order of the ingredients. The
ingredients are listed in order by quantity. If the first few ingredients listed are good then you know the food is good quality.
How Often Should your Fish be fed?
Each fish food seems to have it's own idea of how often fish should be fed. A good rule to follow is to feed them twice a day and only an amount that will be consumed within one minute. Feeding your fish once a day is fine when necessary, but anymore than twice a day is not recommended. The biggest mistake when caring for fish is overfeeding them. Take care not to do it so the fish tank stays as clean as possible. Also, try and keep bottom feeders in your tank to help keep any excess food off the bottom and from rotting under a rock somewhere.